Speaker: Eliah Lüthi
Saturday 11. November, 15:15 – 16:00

When did I un-learn to love my (Mad) self? When did I learn to understand myself through societal images of the Mad Other? When did I learn to become alien to myself? In a mixture of performance and creative d.i.y.- <3 suggestions, Eliah invites you on a continuous journey to (Mad) Self Love. It is a journey trying to overcome societal and internalized images that render Mad people unlovable – a journey which imagines self-acceptance as a form of resistance practice. How can we re-connect with our (Mad) selves? How can we connect with others? How can we find new words and images, which arise from love and connection, rather than alienation?
Bio – Eliah Lüthi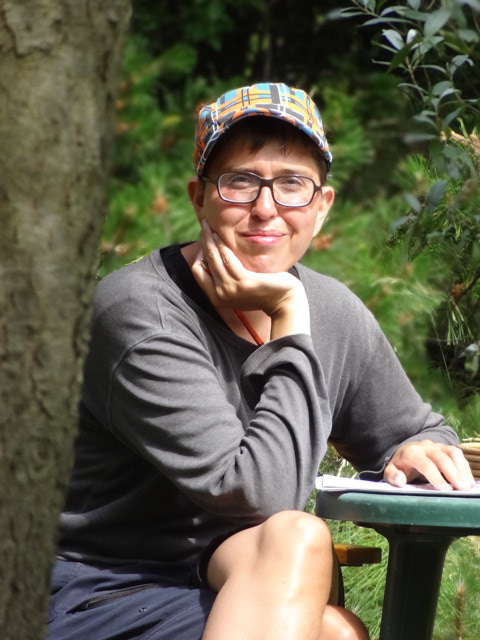 I love to bring some Mad into my own and other wor(l)ds and perspectives, doing so through conversations, everyday life, performances, writing, teaching and research. Thereby it's important for me to ask: How does my trans- identity and white privileges influence my experiences with psychiatry? Recently you can find me at the University of Innsbruck, in the book project BeHindert&VerRückt schreiben_gebärden_zeichnen and online.